To download printed forms for membership, sponsorship, or merchandise ordering, CLICK HERE
Individual Membership
MBR001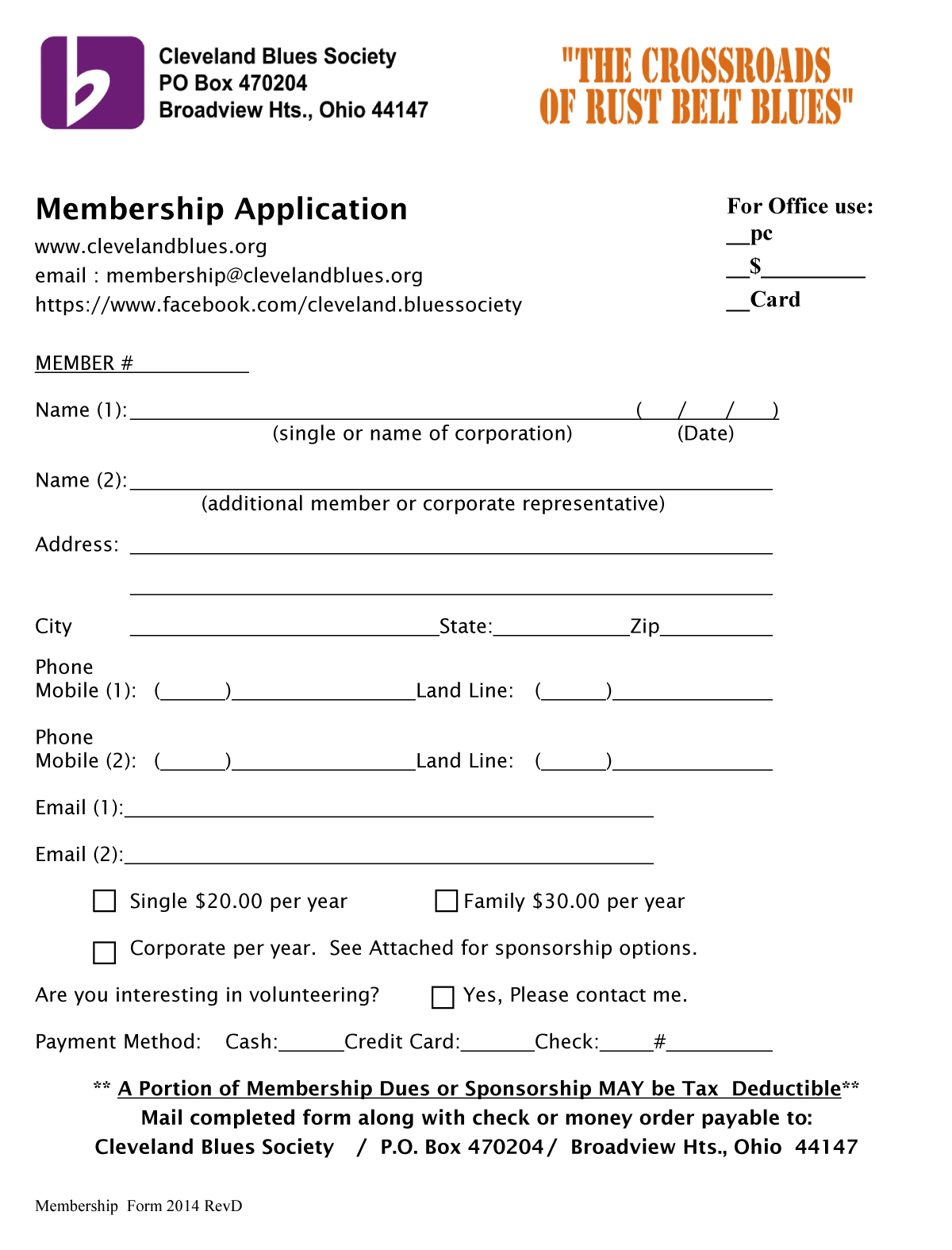 Individual Membership $20.00 Per Year:
Official CBS Membership Card and 1 vinyl sticker
FREE Subscription to the CBS Newsletter
Email updates for CBS sponsored events
FREE admission to the CBS Spring and Fall Picnics
PRESALE ACCESS to yearly BLUES CRUISE ticket sales at MEMBER Prices.
You contribution to the Cleveland Blues Society helps further our mission to support the Blues music genre throughout the Greater Cleveland area. Our success cannot be achieved without your generous support and involvement.
Would you like to Volunteer
Yes (0) No (0)